THE AWAKENING
VULNERABLE SESSIONS
WITH ZBEY THA POET
Saturday 4/8 at 1:11 PM
Zenobia has allowed God and life experiences to be the best teacher on her journey and is ready to share her story with you through spoken word, music and education.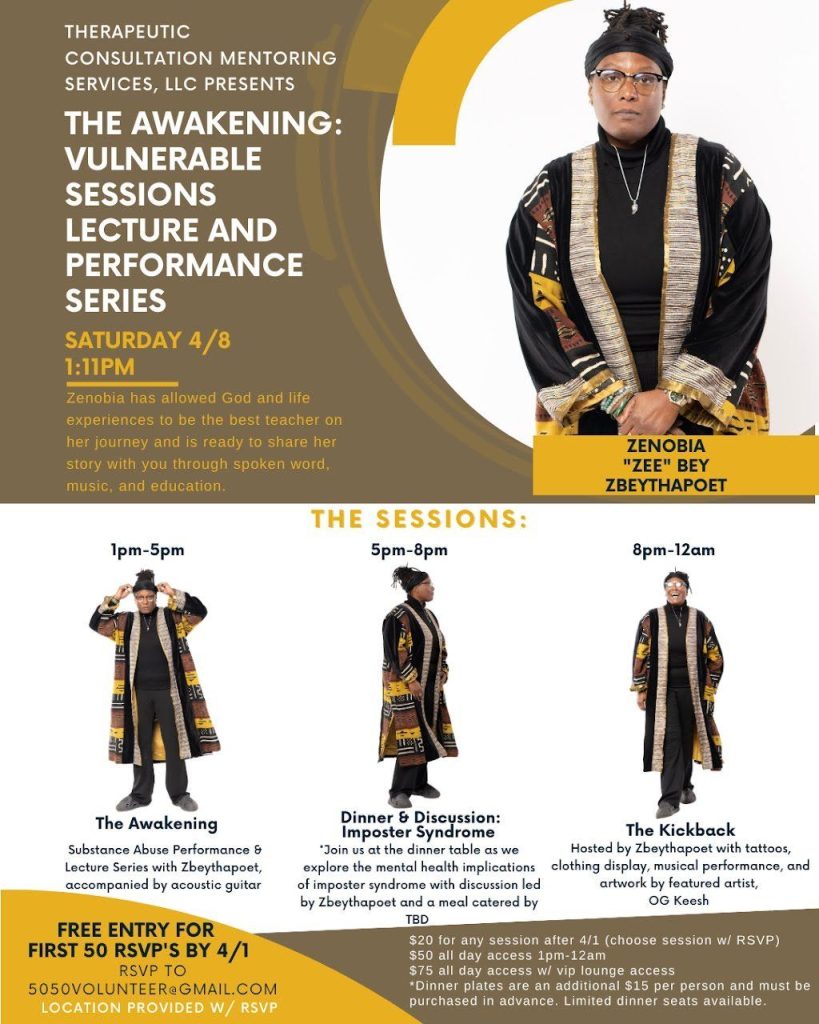 Hip-Hop Youth Critical Thinking Program
Weekly after-school workshops for youth ages 14-18.
Main goals: Increase youth's knowledge and understanding of hip hop culture, develop critical thinking, media literacy, and writing skills through the analysis and creation of hip hop, and to promote positive self-expression and cultural understanding through Lyrics & Beats Engagement Workshops.
Register: Email 5050volunteer@gmail.com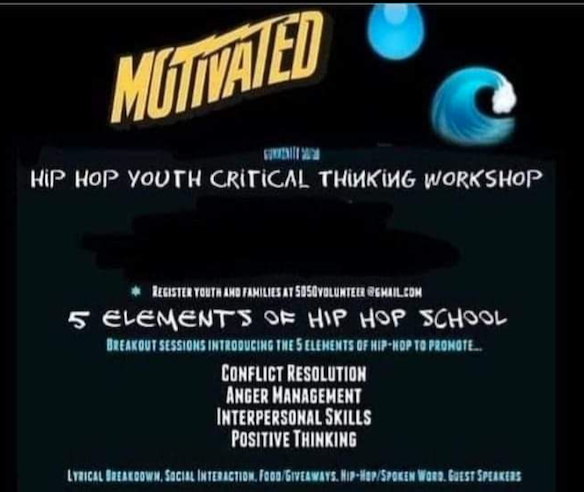 Nutrition in Hip-Hop Family Engagement Program
Location: Gilpin Community
Orientation: 1/18/2023 @ 6:00 pm
Start date: 1/24/23 for eight weeks, every Tuesday from 5-7pm.
Register: Email 5050volunteer@gmail.com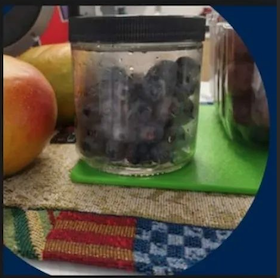 Adult Weekly Informed Trauma Education
When: Every Wednesday starting 1/11/23-3/22/23, 7-8:30 pm.
Led by licensed mental health professionals.
Register: Email 5050volunteer@gmail.com OR text (804) 596-9791 "Adult Education Groups"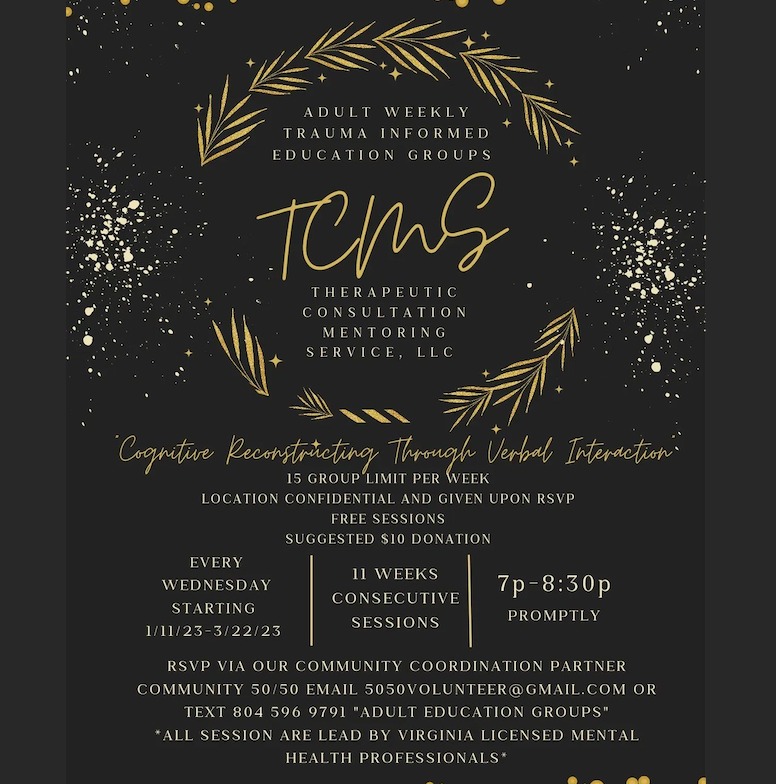 Addis Ethiopian Restaurant
Join us for Tuesday Verses at Addis Ethiopian Restaurant in Downtown RVA.
Email info@community5050.org to reserve a table in advance.